Fudo/Umwelt: Devising Transformative Environments in Japan
How can designers critique the standard mixed-use formulas that drive modern urban development? During this spring 2021 studio, students reimagined the processes and products of urbanization on the site of the former Tsukiji Fish Market in Tokyo, creating bold proposals that reframed the relationship between the city, the people, and the environment.
The city is the site of repetitive and ever-changing scenarios and events, the accumulation of which constitutes the everyday. But how can the architecture and the landscape of the city—its buildings, streets, parks, and public spaces—make room for the unexpected within sites of permanence? How can the interrelations between the physical, social, and virtual worlds affect not only the way we experience our environments, but also how we conceive and construct them? How should the architecture and landscape of Tokyo (and, by analogy, of other cities) be different?
Fudo/Umwelt, a studio conducted in the spring of 2021 at the Harvard GSD, was concerned with speculations (formal, material, social, and cultural) on the future relations between architecture, design, people, and the city.
The focus of the investigation was the site of the former Tsukiji Fish Market. Once the largest such facility in the world, the site is now a parking lot, physically empty but still a repository of social and cultural memory. Each of the site's four sides presents an entirely different face of the city. To the north of the old Tsukiji site is the Outer Market, still an active commercial district of restaurants and food retailers. To the east is the Sumida river, Tokyo's most storied waterway. To the south is the Hamarikyu Garden, a historic aristocratic villa-turned-park. And to the west is the Shiodome business district, a glittering collection of high-rises. Any intervention on this fecund site needed to respond to each of these divergent conditions.
The premise of the studio was to question the replication of standard mixed-use formulas for the production of the city. Building on the concepts of risk, disruption, and continuity established in the fall 2020 seminar "The Project and the Territory: Japan Story," the studio reimagined the architectural and urban potentials of this unique district. Participants devised alternative scenarios involving people and places—physical spaces and social relations both generic and specific—for the construction of transformative environments. The projects below show new forms of urban life and public space that could be generated in the shadow of a major cultural and economic institution like Tsukiji.
Isabel Chun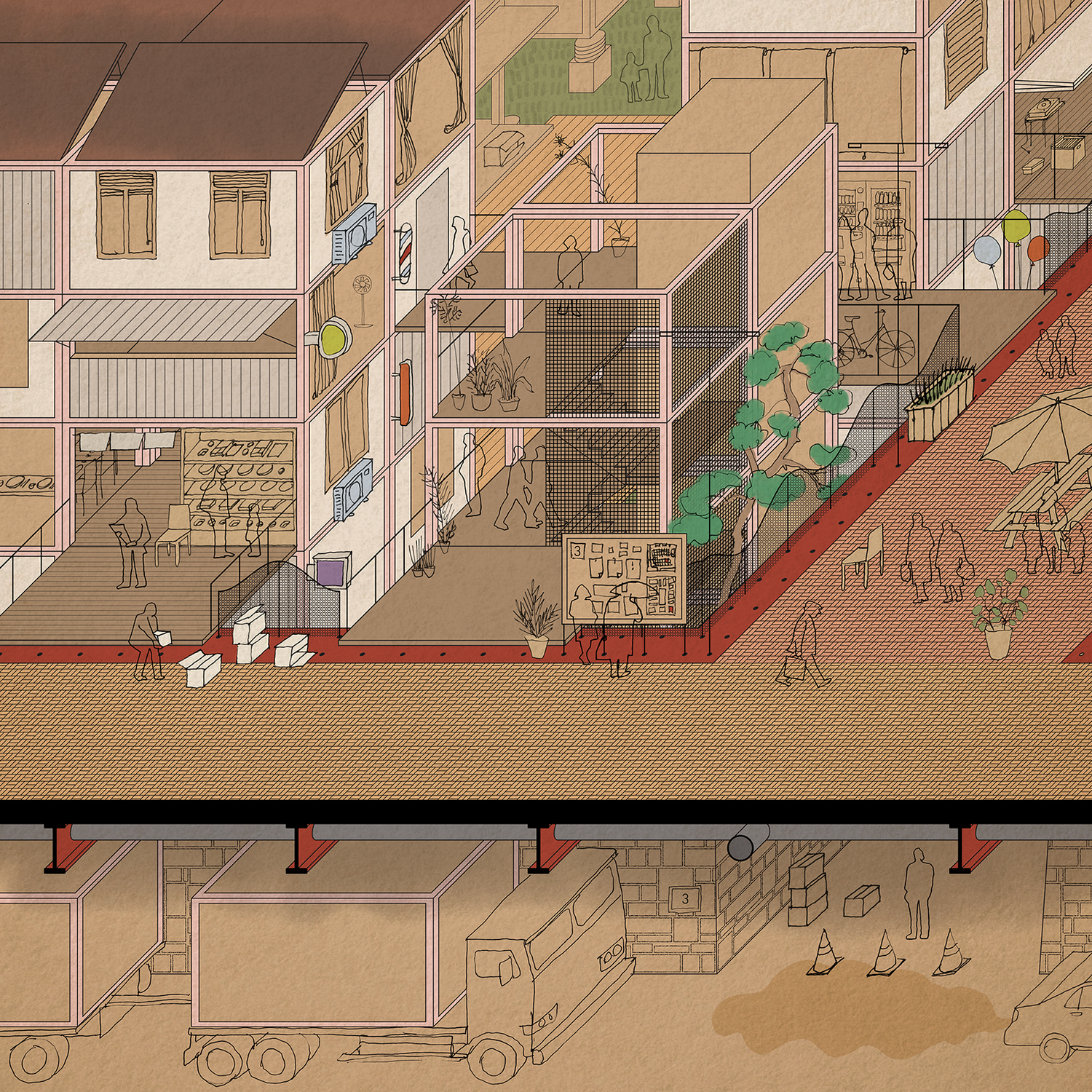 Marie Stargala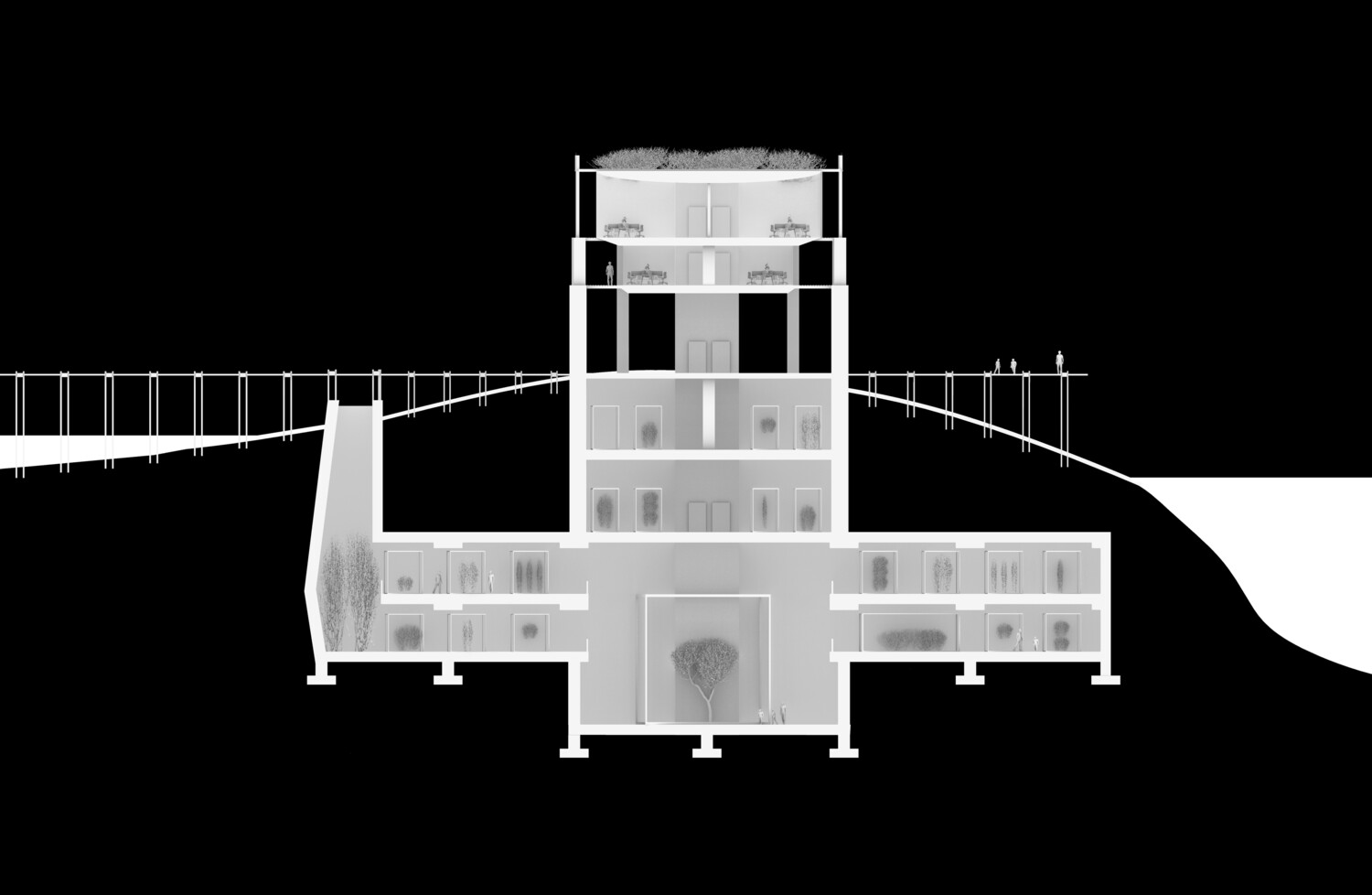 Saul Kim